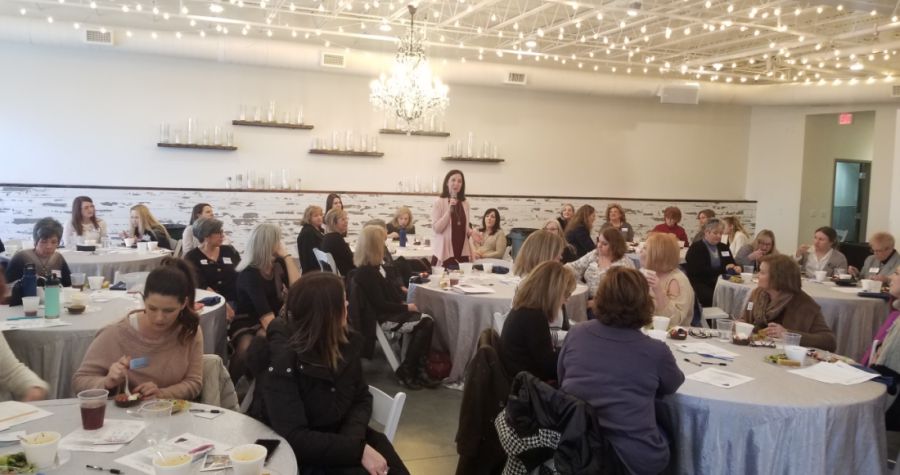 Wise Women Monthly Luncheon
Please join us Thursday, September 12th, 2019 from 11:30am-1:00pm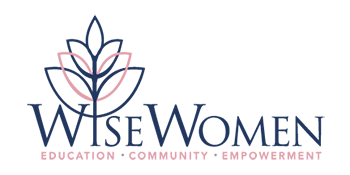 Thursday, September 12th,  2019
11:30am-1:00pm at The Stanley
The Aspen Room–310 SE Douglas
Come from 11:00-11:30am to check in and network with other like-minded women!
Lunch is $15. Please fill out the form below and you will be directed to PayPal to complete the process. Your reservation will not be final until payment is made.  After registration deadline, no refunds will be able to be issued.
Luncheon Information:
It's our 2-Year Anniversary Celebration!
This month's Sponsor:  
Rachel House Pregnancy Resource Centers
This month's Speaker:
Dan Meers
KC Wolf, Author, Speaker & Family Man
Dan Meers is a man whose energy, humor and excitement not only entertains but also encourages others to strive for the best of life.  Dan has served as KC Wolf, the official mascot of the Kansas City Chiefs for over 25 years.  
 
On November 23, 2013, Dan Meers came within inches of losing his life while practicing a bungee jump and zip line stunt at Arrowhead Stadium… home of the Kansas City Chiefs. Miraculously Dan survived.  
Dan is the author of the book "Wolves Can't Fly" and during his powerful presentation Dan shares his incredible story and the important lessons that he has learned about leadership and about life.
Location (Please note change of rooms at The Stanley)
The Stanley – Aspen Room
310 SE Douglas
Lee's Summit, MO 64063
Wise Women was started in August 2017 by Samantha Compton
Samantha is a Senior Financial Advisor and Women's Investment Specialist with Wise Wealth, LLC.  
She is passionate about equipping and empowering women in their financial lives and beyond!
Samantha is a seasoned Financial Advisor who believes that the most important part of long-term financial success is starting with a Plan. Essential to ensuring that Plan leads to the right destination is making sure she gets to know her clients and what is important to them.  She is extremely proud of the relationships she's developed with her clients thus far, and truly believes it is the most rewarding part of the job.
"I've learned people need to be heard. I can't stress enough how important it is to take time to listen to each of my clients and learn about their lives so we can create plans that address their hopes and fears. I've been where they are, without a plan and not knowing anything about investments, so when they leave my office, it's my goal they truly understand how all parts of their plan work."
Experiencing firsthand how complex financial planning can be as a former single mother, Samantha is committed to listening and empowering her clients to take their financial futures into their own hands. Samantha works with women, many of whom are widows or divorcees, and couples.  Many times, when working with a couple, a big part of her role in the beginning is helping the couple explore and communicate about what is important to each of them.
Samantha's credentials include a Series 66 designation, as well as Missouri and Kansas insurance licenses. Additionally, she is a Women's Investment Specialist and member of the National Ethics Association. As a Women's Investment Specialist, Samantha is empowered to help other women take control of their finances by teaching ongoing educational classes designed just for them.
Outside of work, Samantha enjoys traveling with her husband, Craig, and spending time with their three kids, Gabe, Nathan and Lizzy. Samantha has always been a fan of music, and enjoys writing and performing music, including singing, playing guitar and playing piano.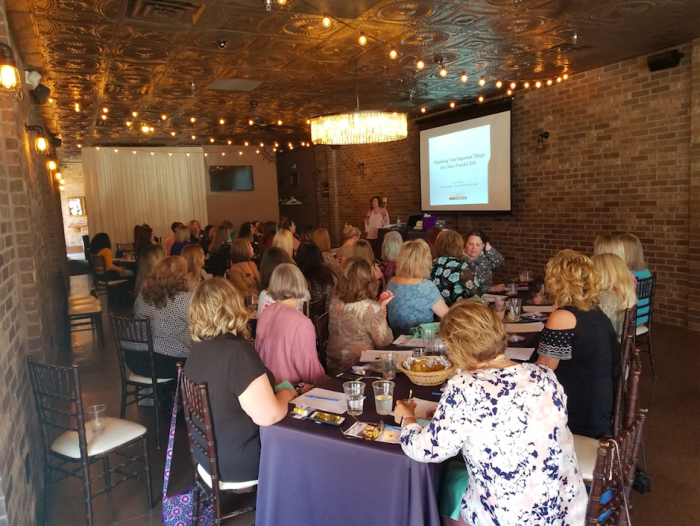 Register now to secure your spot. Limited seating available.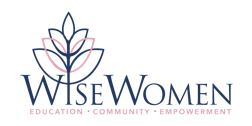 Wise Women is a division of Wise Wealth, LLC is a Missouri Registered Investment Adviser. Licensed Insurance Professional. This presentation is not intended to be legal or tax advice. The presenter can provide information, but not advice related to social security benefits. Clients should seek guidance from the Social Security Administration regarding their particular situation. The presenter may be able to identify potential retirement income gaps and may introduce insurance products, such as an annuity, as a potential solution. Social Security benefit payout rates can and will change at the sole discretion of the Social Security Administration. For more information, please consult a local Social Security Administration office, or visit www.ssa.gov.